Website upgrades
Is your website in need of a facelift? Would you like to take advantage of new technologies? Many companies, having established an early web presence, are now taking their website to the next level through design and functionality upgrades.
Talk to us to see how we can assist with bringing your website into the future. Our experienced team can help with design upgrades, re-branding, e-commerce facilities and more.
Case Study: Project Cargo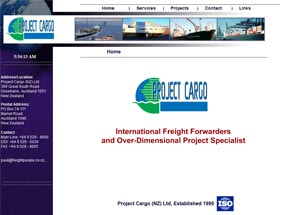 Before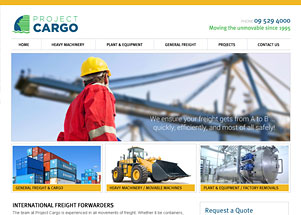 After

This website was showing its age, and unsurprisingly was not bringing in much business. As part of our design upgrade, the logo was tweaked to a more contemporary style, and the distinctive yellow colour was added to resonate with their key market of heavy machinery buyers.
Enhanced imagery was introduced to clearly convey the company's focus, while clearly-defined 'call-to-action' funnels were added to enhance lead-generation. Additionally, the menus were upgraded to be more intuitive, and new pages created to assist with search-engine placement.
This project integrated our experience across multiple disciplines - Logo Development, Search Engine Marketing, Visual Design, and Web technology to create a successful outcome.
How can we help?
Talk directly to our experienced development team for obligation-free advice on your project. No call centre, no hold times - just skilled web professionals ready to help!
What our clients say
"Quite frankly you out did yourself, I have found that site to be the most stylish, functional and easy to use e-commerce website I have ever come across."
- Customer Email after visiting the Computer Lounge website

More Testimonials