Business Card Design
As well as a handy way to pass on your contact information, your business card is also a physical representation of the values and quality of your organisation.
A regular card will do it's job, and be tucked away discreetly for future reference when you give it to a potential customer. But how much better when that person holds the card up for a closer look, remarking what a nice card it is! Now you've made an impact - meaning you're already more likely to be remembered for future business.
Whether you are starting a new business or simply wish to update your existing cards, we can help design business cards that put your company forward in the best possible light.
Recent Examples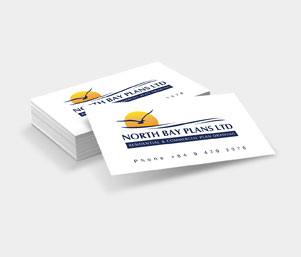 North Bay Plans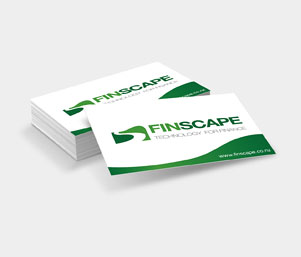 Finscape
How can we help?
Talk directly to our experienced development team for obligation-free advice on your project. No call centre, no hold times - just skilled web professionals ready to help!
What our clients say
"Thank you very much for all the help you have given me over the years. It has been so good to be able to rely on you and to know that things will be taken care of. You have made my life so much easier."
- M. Hannen / Croxley Stationery

More Testimonials