Interactive CD-ROM / USB
The CD-ROM and USB stick format allows the creation of presentation and reference materials that make the most of a computer's multimedia capabilities. Many options are available including animation, music, video and more.
Our experience in CD-Rom creation extends from animated designs and menus through to packaging and duplication. Contact Us for more details on these services.
Some examples:
Cross Promotions CD
Created for use as a presentation tool to prospective customers using Macromedia's Flash technology, animations and music accompany the presentation.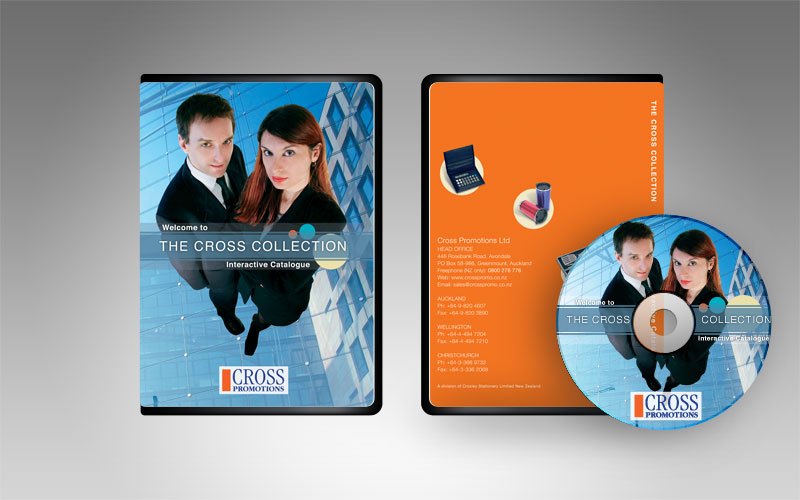 How can we help?
Talk directly to our experienced development team for obligation-free advice on your project. No call centre, no hold times - just skilled web professionals ready to help!
What our clients say
".. the site looks amazing - really pleased with it - thank you to you and the design team for pulling out all the stops to make it happen so quickly and easily (or so it seemed from our end!)"
- S.Gotty / Vodafone NZ

More Testimonials